Primary tabs
Both generic and thematic data centres can become EUDAT service providers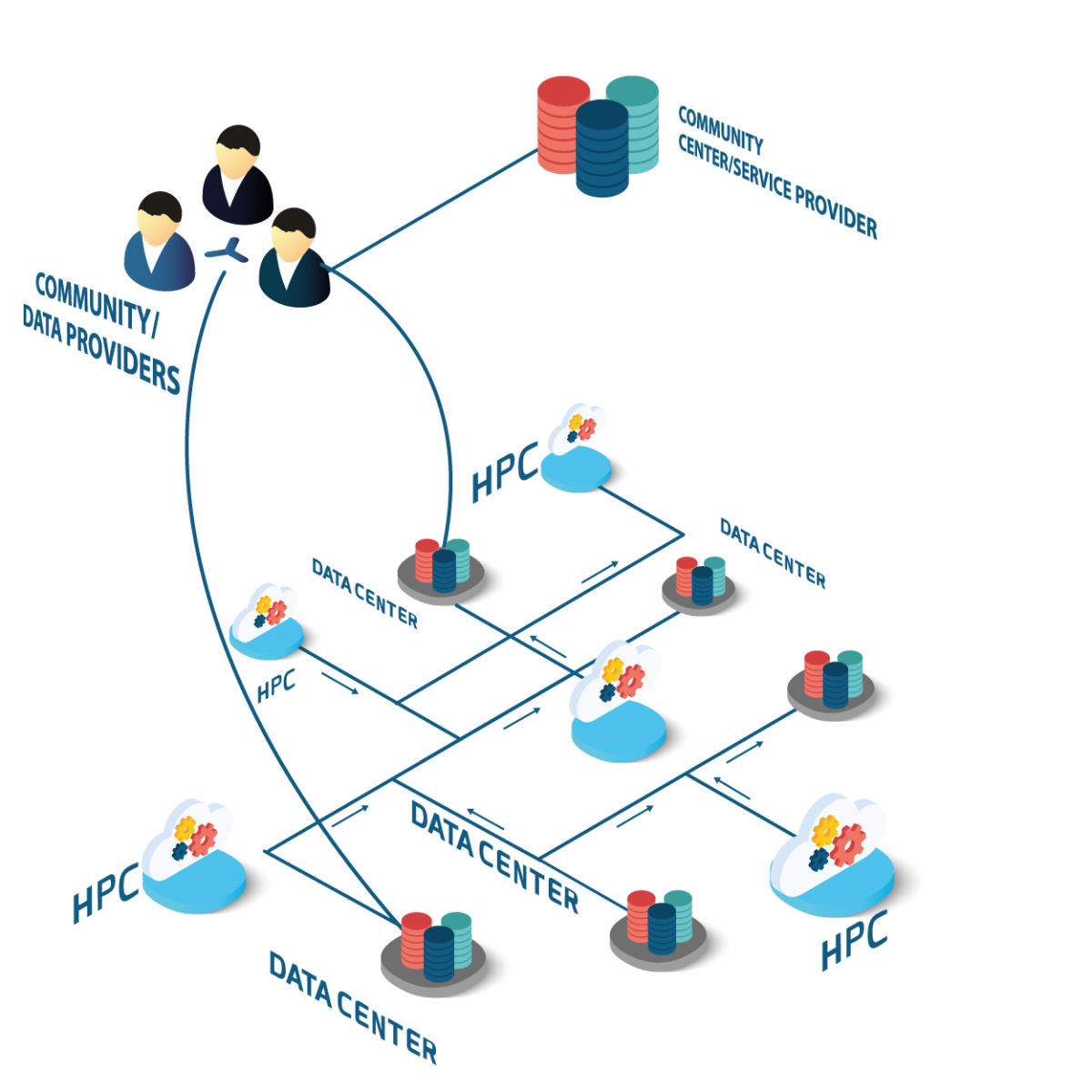 Generic and thematic service providers may join the EUDAT Collaborative data Infrastructure (CDI) network by signing a specific collaboration agreement. 
As an EUDAT service provider and node you can provide EUDAT CDI services to your (generic or thematic) user community of researchers. As a service provider, you can join the EUDAT CDI either as an interoperable or an integrated node.
What's the difference?
To become an interoperable node you need to identify the data in your repository via some form of persistent identifier (a sequence of symbols which is used to uniquely identify a specific set of data), and it must also be possible to search the metadata in your repository using EUDAT's metadata catalogue service (B2FIND).
Integrated nodes need to satisfy the conditions for being interoperable, along with integrating your local data infrastructure with the EUDAT CDI's data management services and with the EUDAT authentication and authorization infrastructure (B2ACCESS). As an integrated node you also need to provide a common data access layer and to connect your services to the EUDAT CDI service management infrastructure. Finally you should commit to operating the integrated services according to the EUDAT service management framework.
Find out more on the EUDAT CDI