Primary tabs
B2DROP is a secure and trusted data exchange service for researchers and scientists to keep their research data synchronized and up-to-date and to exchange with other researchers.
.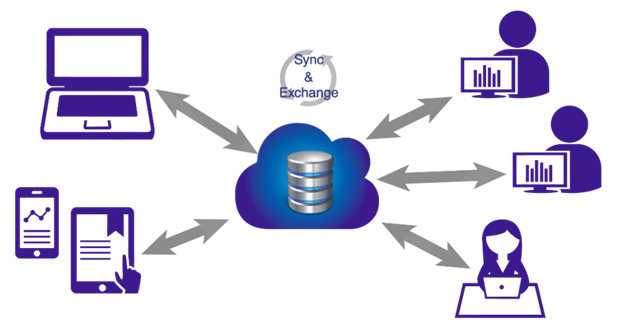 An ideal solution to:
store and exchange data with colleagues and team members,
synchronise multiple versions of data,
ensure automatic desktop synchronisation of large files.
Users can
define with whom to exchange data, for how long and how
are offered up to 20GB of storage space for research data
access and manage permissions to files from any device and any location.
The service is simple to use and open to all researchers, scientists, communities alike to synchronise and exchange data with one or multiple users. B2DROP will be fully integrated with the B2 suite of services to allow user-friendly data sharing.
The BETA version is on-line and you are invited to register as a user in a few simple steps and start using the EUDAT sync and share solution for data at https://b2drop.eudat.eu
B2DROP in the B2 Service Suite