Primary tabs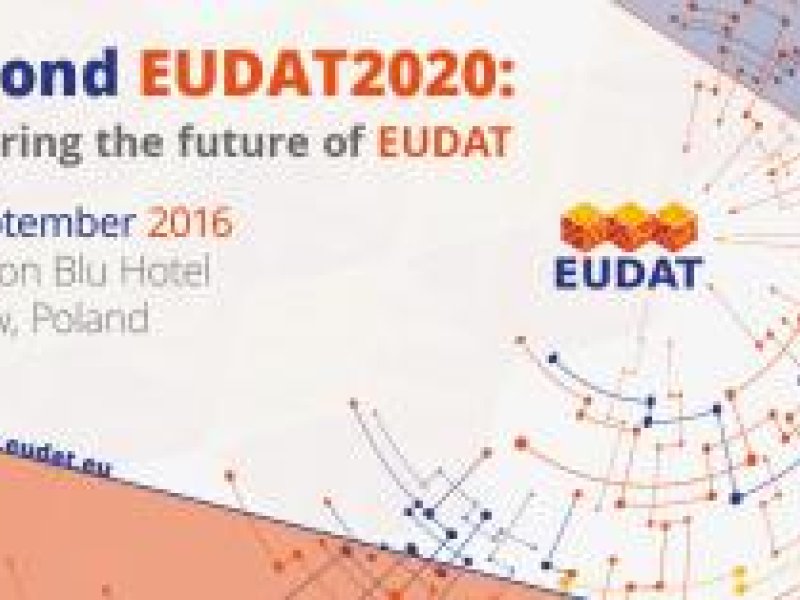 When:
Monday, 26 September, 2016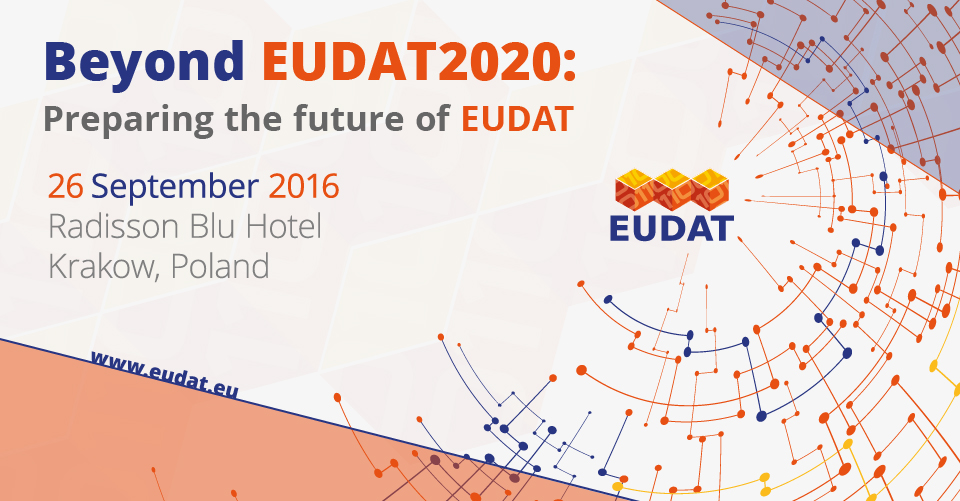 What was the purpose of this event?
Bearing in mind EUDAT's sustainability plans for the CDI as well as the upcoming e-Infrastructure calls on Data and Distributed Computing e-infrastructures for Open Science as the framework for the discussion, communities have been invited to present their community / research infrastructure's vision on their existing and future interaction with eInfrastructures, in general, and EUDAT, in particular. The discussions on sensitive data provided input for the existing EUDAT2020 activities in those areas.

Who was there?
Over 60 participants attended the event among with EUDAT partners, including technical teams, community developers, outreach representatives, policy and sustainability teams, and the representatives of research infrastructures, communities and data pilots.

What were the outputs?
Fruitful discussions, with clear recommendations and requirements were the major outcomes of the event. These results will feed into the existing EUDAT2020 activities and will be a source of information for the eINFRA12 call. The discussed topics were also useful to inform the CDI Council on the community vision and expectations.
In addition to the vision & expectation sessions, 3 breakout sessions listed below were held:
Data & Computing Challenges
Sensitive Data
Service Roadmap – are we matching your requirements?
The sessions were really useful to discuss dedicated topics.
Agenda
Beyond EUDAT 2020 - Monday 26th September 2016

Room ID
Carmen
Halka
08:00-09:00
Registration & Welcome Coffee
09:00-10:30
Beyond EUDAT2020 - Preparing the Future of EUDAT moderated by Per Öster, CSC - IT Center for Science
 
09:00-09:30
Beyond EUDAT2020, Per Öster, CSC - IT Center for Science
 
09:30-09:45
LTER vision on collaborating with eInfrastructures - Johannes Peterseil, Umweltbundesamt GmbH
 
09:45-10:00
CLARIN vision on collaborating with eInfrastructures - Pavel Straňák, Charles University in Prague
 
10:00-10:15
ICOS vision on collaborating with eInfrastructures - Margareta Hellström, ICOS Carbon Portal
 
10:15-10:30
Questions & Discussion
 
10:30-11:00
Coffee Break
11:00-12:30
Beyond EUDAT2020 - Preparing the Future of EUDAT moderated by Per Öster, CSC - IT Center for Science
 
11:00-11:15
EPOS vision on collaborating with eInfrastructures
 
11:15-11:30
ENES vision on collaborating with eInfrastructures - Hannes Thiemann, DKRZ
 
11:30-11:45
Europeana - Nuno Freire, Europeana Foundation / INESC-ID
 
11:45-12:30
Questions & Discussion
 
12:30-13:30
Lunch
13:30-15:00
Data & Computing Challenges Session, moderated by Johannes Reetz, MPCDF
Sensitive Data Session, moderated by Daan Broeder, Meertens Institute/CLARIN ERIC
 
 
 
15:00-15:30
Coffee Break

15:30-17:30

Service Roadmap Session, moderated by Mark van de Sanden, SURFsara
Sensitive Data Session, moderated by Daan Broeder, Meertens Institute/CLARIN ERIC
 
 
 
17:45-18:30
Plenary Report back session moderated by Daan Broeder, Meertens Institute/CLARIN ERIC
20:00-00:00

Social Event

Baroque Cocktails & Music

Adress: Street Jana 16, Krakow