---
About
Details
B2FIND is an interdisciplinary  discovery portal for research output that allows free term search, results may be narrowed down using several facets, including spatial and temporal search options.
B2FIND is the EUDAT metadata indexing service and provides a discovery portal which allows users to find data collections within an international and inter-disciplinary scope. It is based on a comprehensive metadata catalogue of research data collections stored in EUDAT data centres and community repositories. Harmonization of the metadata descriptions collected from heterogeneous sources enables not only the presentation in a consistent form but as well the faceted search across scientific domain boundaries. For Communities and other providers of research data who need to publish and give visibility to their metadata and individual researchers who need to search data from everywhere, and see data in the context with an across community approach.
Features
Harmonization of the metadata descriptions via the EUDAT Core metadata schema

Harvesting of repositories via different protocols (e.g. OAI-PMH, CSW, Rest-APIs)

Facetted search via 12 facets (including geospatial, temporal search options), additional free text search

Metadata aggregation from community repositories, multiple metadata standards are supported

Harvested by OpenAIRE explorer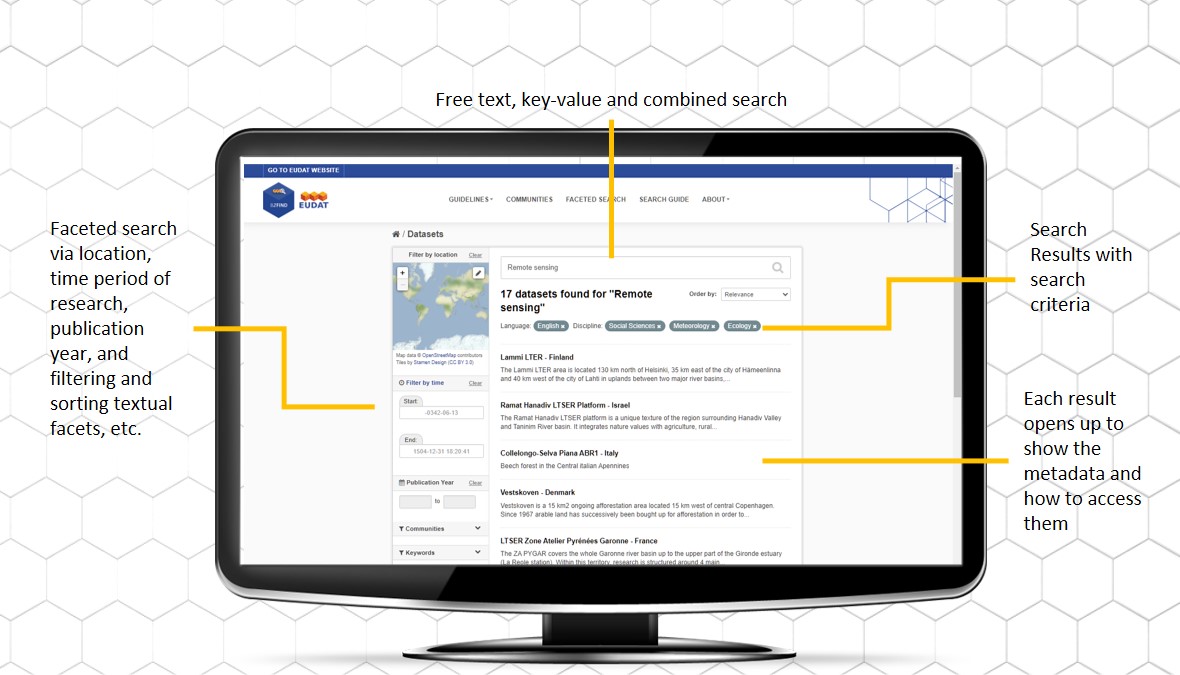 Dependencies :
Related Resources:

Platforms

:


Data Infrastructure Capacity for EOSC (DICE),

EUDAT CDI
Attribution:
Funding Bodies:




European Comission (EC)

Funding Programs:




The framework programme for research and innovation (H2020)

Grant Project Names:




DICE (101017207)
Order:
Order type:




Fully Open Access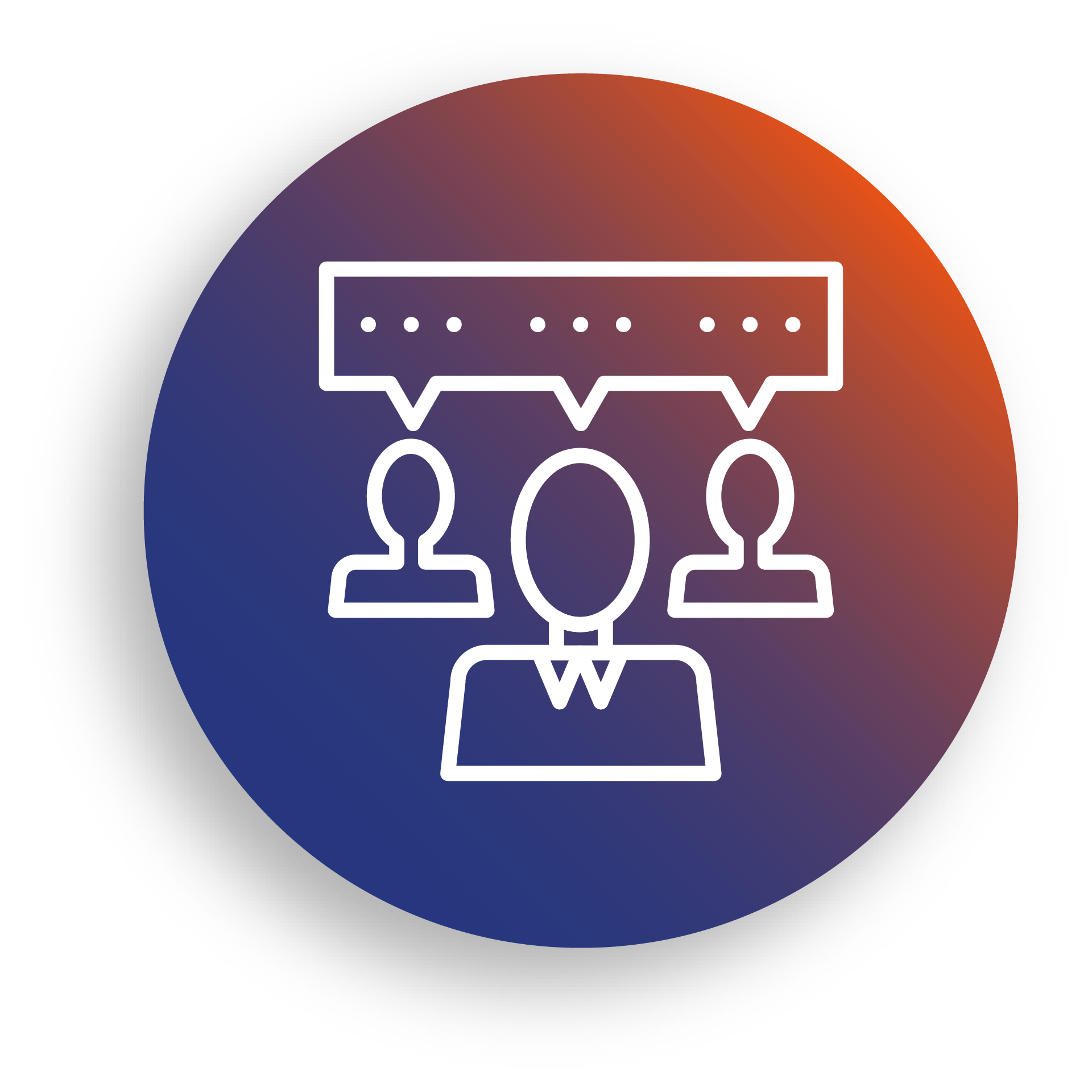 Communities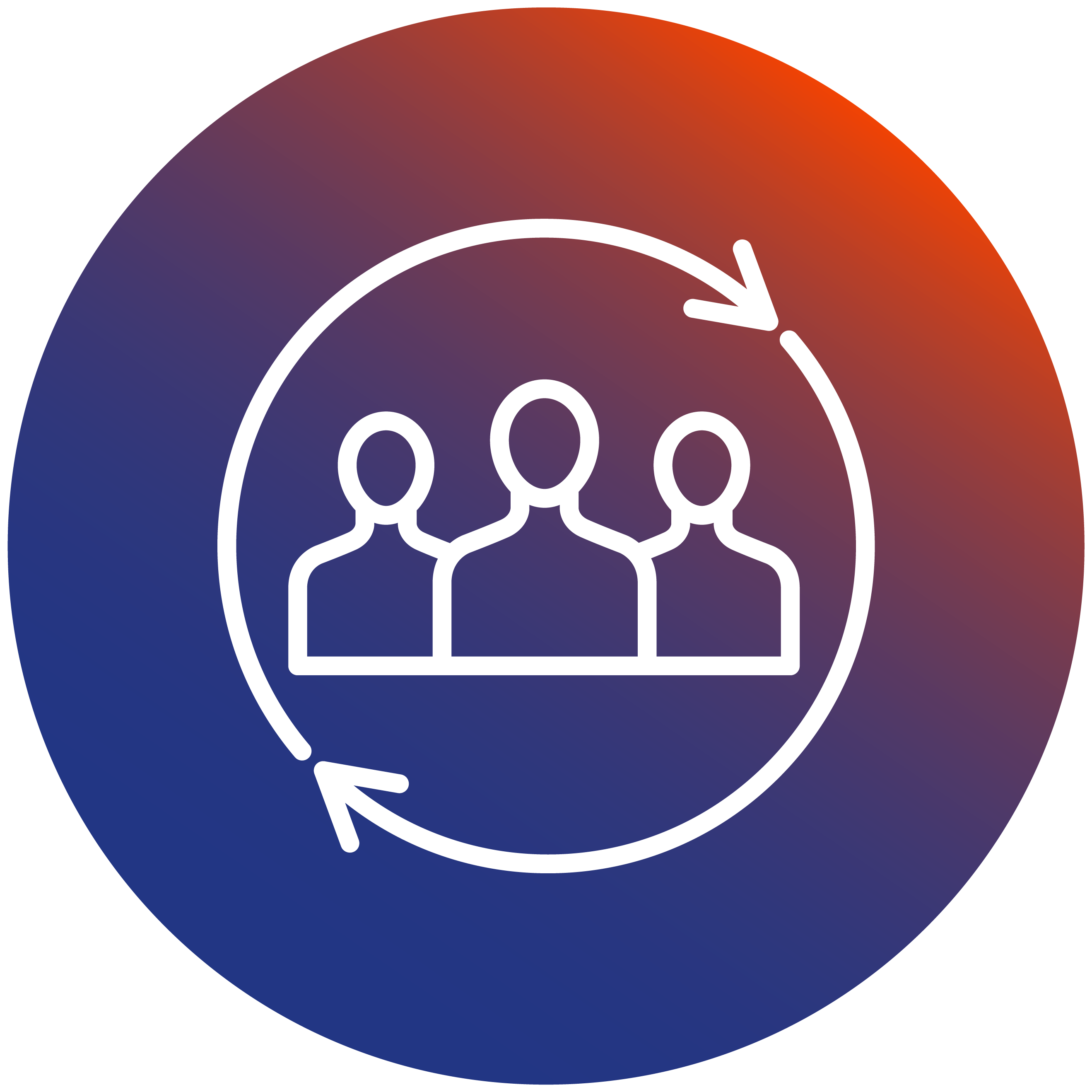 Organisations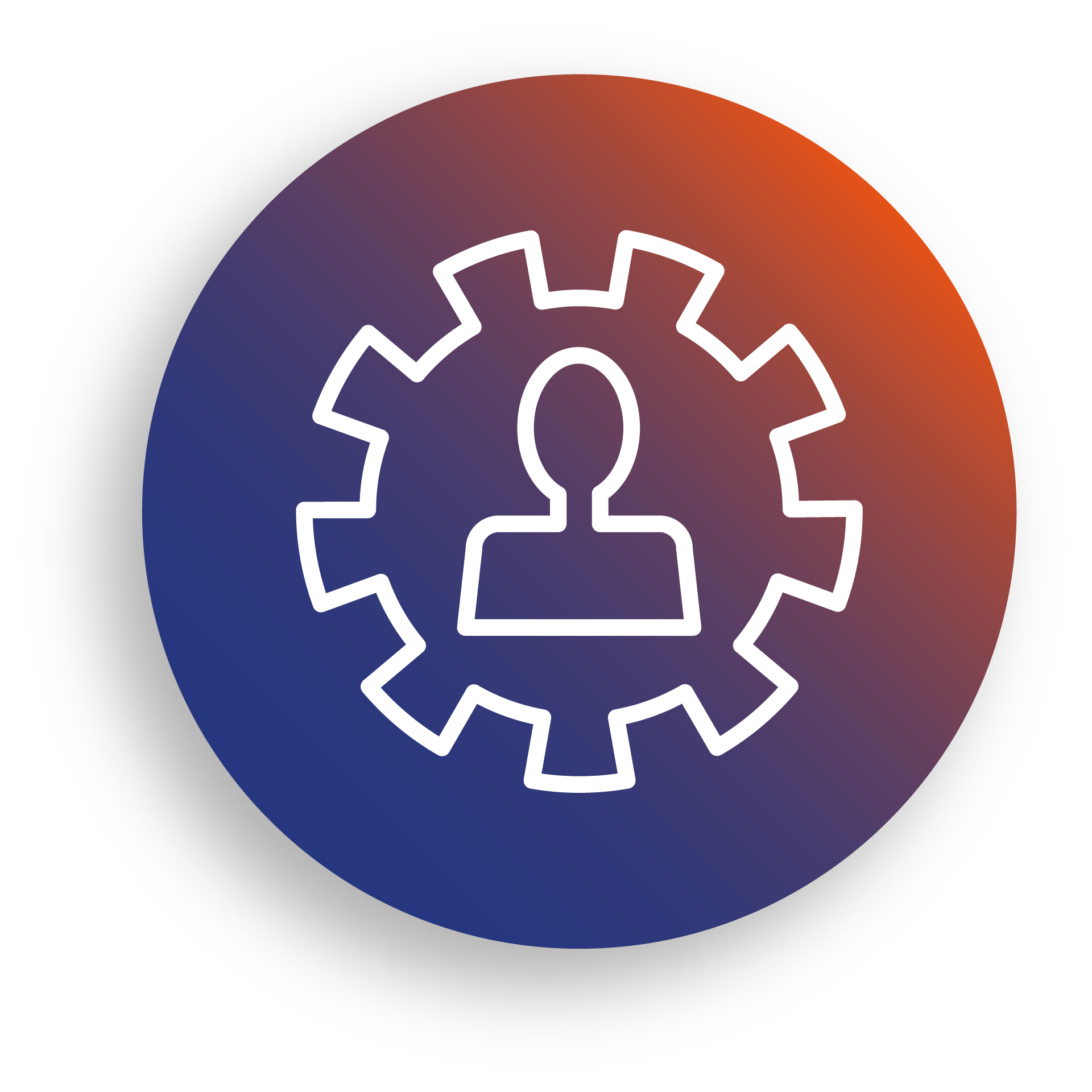 Researchers
B2FIND is perfect for:
Researchers or end users who want to search and access research data: Please read the section "How to find and access data using B2FIND" and/or the online Search Guide. You can use the B2FIND discovery portal available from http://b2find.eudat.eu.
Communities and other providers of research data who are interested in publishing their metadata in EUDAT: Please read the section "How to publish metadata in B2FIND" and contact us via the webform.
Get started
Need more information?
Contact us and get in touch with one of our representatives
Resourse offers
B2FIND is a discovery service based on metadata steadily harvested from research data collections from EUDAT data centers and other community repositories. The service offers faceted browsing and it allows in particular to discover data that is stored through the B2SHARE service.
To enlarge the discovery of existing datasets, data repository owners can make their research data collections stored in existing data repositories harvestable and discoverable via the public B2FIND service. To ease the process of harvesting data repository owners can assess the B2FIND guidelines for data providers.
Technical Parameters
| | |
| --- | --- |
| Data repository name | string |
| Harvesting method | OAI-PMH - Other |
| Harvesting endpoint | string |
| Reference to metadata schema | string |