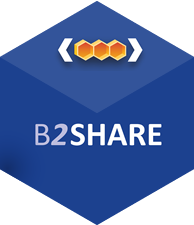 ---
About
Details
B2SHARE is a user-friendly, reliable and trustworthy way for researchers, scientific communities and citizen scientists to store, publish and share research data in a FAIR way. B2SHARE is a solution that facilitates research data storage, guarantees long-term persistence of data and allows data, results or ideas to be shared worldwide. B2SHARE supports community domains with metadata extensions, access rules and publishing workflows. EUDAT offers communities and organisations customised instances and/or access to repositories supporting large datasets.
Features
Support of metadata descriptions via the EUDAT metadata schema
Registers DOIs for datasets and Handle PIDs for data objects
Supports versioning
Harvested by B2FIND and OpenAIRE explorer
Direct upload from B2DROP
Accessible via a Web GUI and an API to support automatic publishing workflows
Supports community domains
Allows communities to define metadata extensions, access rules and publishing workflows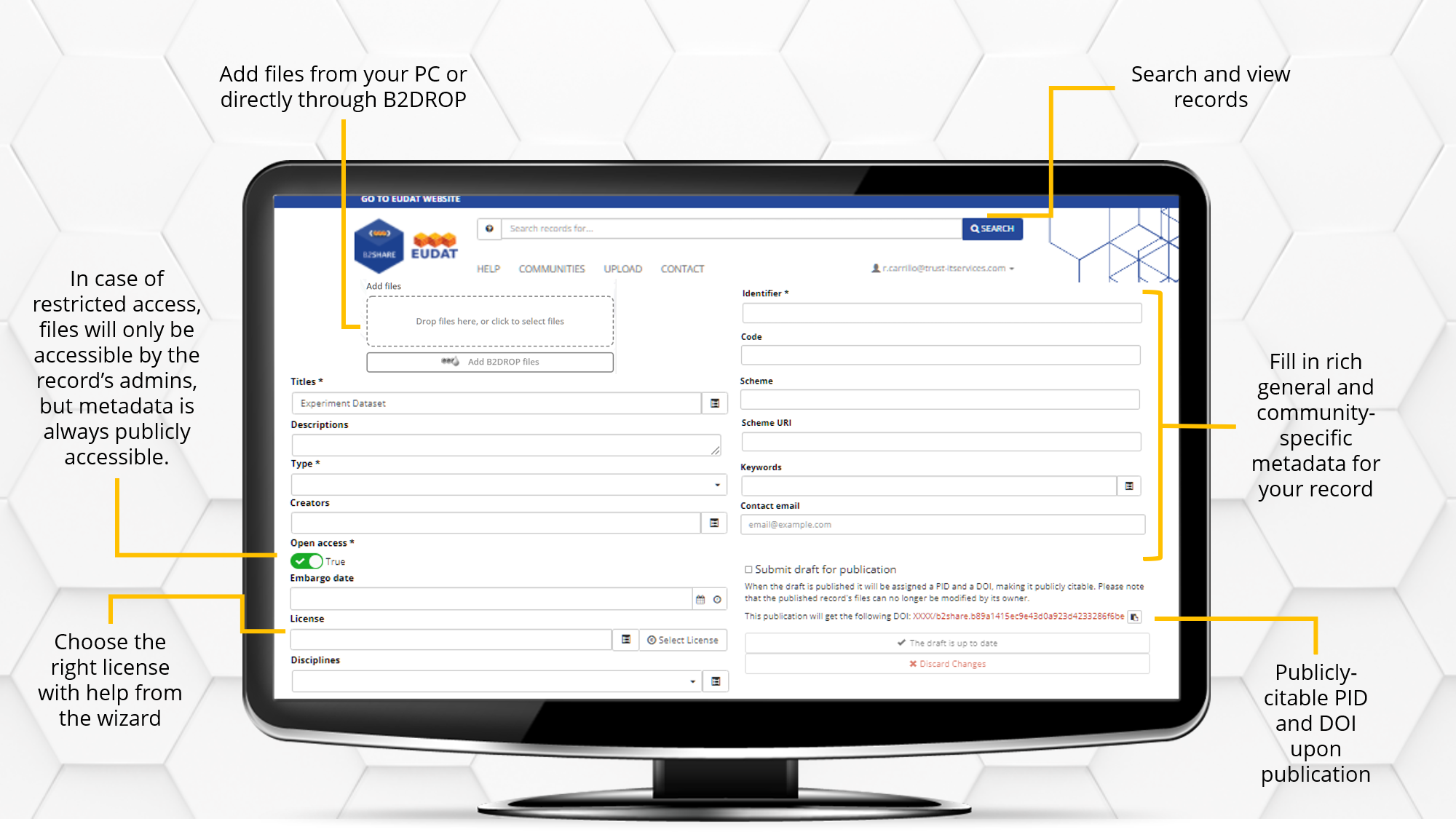 Classification:
Target Users:




Research Infrastructure Managers,

Researchers,

Research Communities,

Research Projects,

Research Groups

Access Types:




Virtual

Access Modes:




Free,

Paid
Attribution:
Funding Bodies:




European Comission (EC)

Funding Programs:




The framework programme for research and innovation (H2020)

Grant Project Names:




DICE (101017207)
Maturity Information:
Trl:




9 - ACTUAL SYSTEM PROVEN IN OPERATIONAL ENVIRONMENT

Life Cycle Status:




Production

Open Source Technologies:


Invenio (https://inveniosoftware.org/)

Version:




2.1.6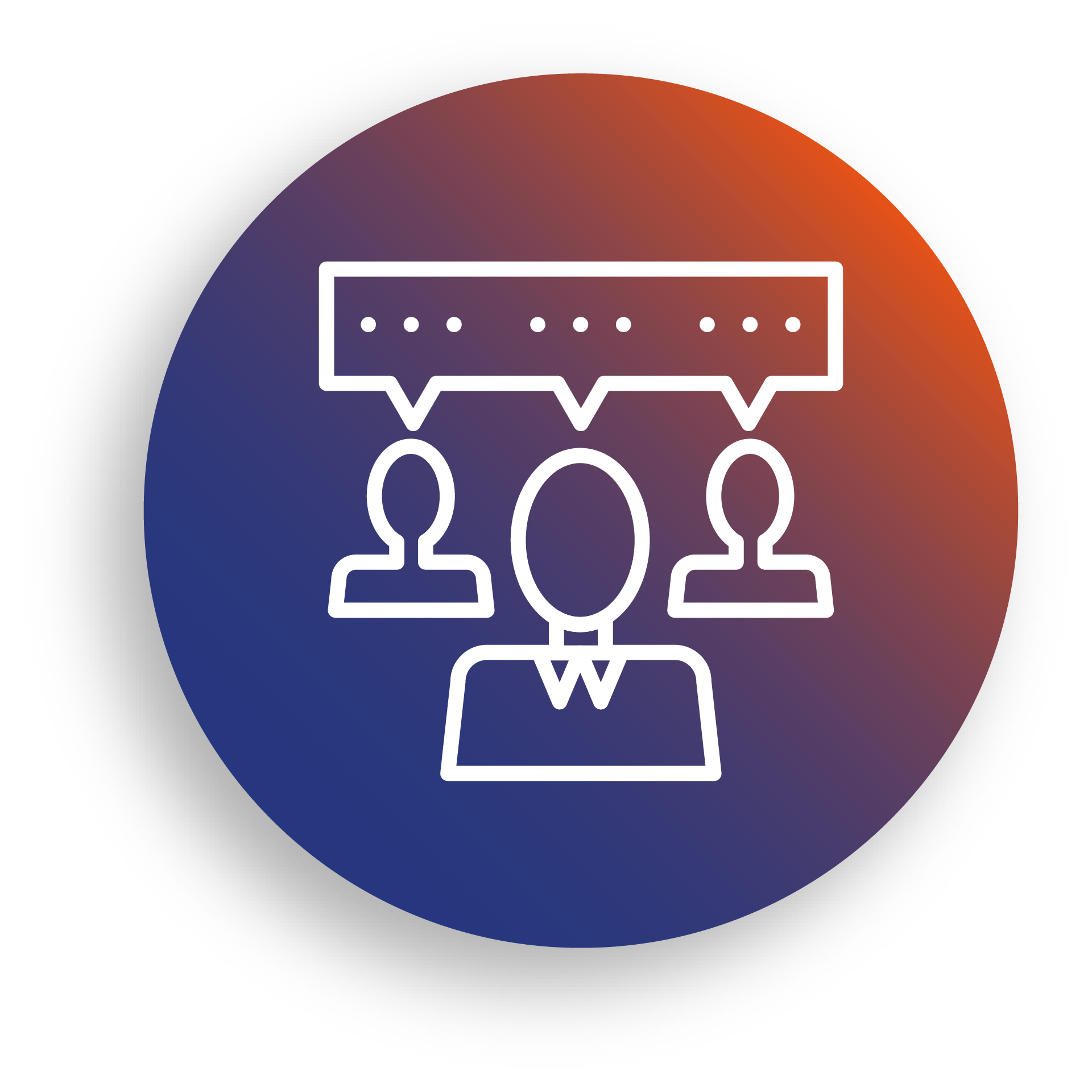 Communities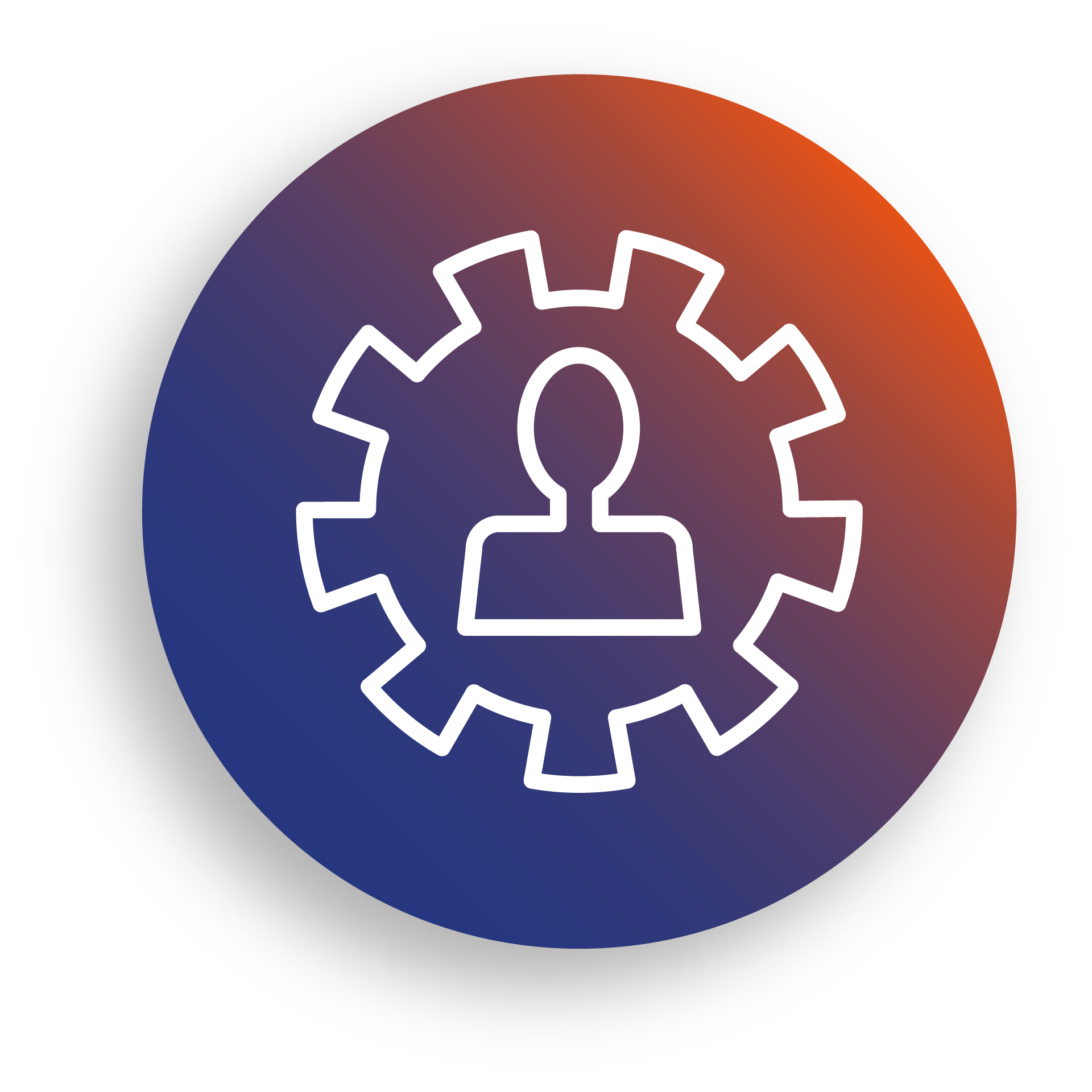 Researchers
B2SHARE is perfect for:
Researchers who require adequate facilities for storing research data with metadata
Researchers who would like to guarantee the long-term persistence of their locally-stored data
Researchers who require adequate facilities to easily share data, results or ideas with colleagues worldwide
B2SHARE is available for all researchers and scientists who are affiliated to research institutions or universities as well as to individual researchers (citizen scientists). To deposit research data, researchers must register.
Get started
Need more information?
Contact us and get in touch with one of our representatives
Resourse offers
B2SHARE is a free-to-use public service supporting cross disciplinary research, self-registration for any scientists and researchers, free upload of stable research data, data will receive a DOI which can be used for citing, data objects will receive a B2HANDLE PID, access policy is defined by the data owner, metadata in openly accessible and made discoverable via B2FIND, Direct uploads from B2DROP, data integrity is ensured by checksums which are calculated during data ingest.
For Data managers - Premium
The B2SHARE - Premium service is the same as the basic service, but provides researchers the option to upload of larger data files and datasets (>20GB) and the customization of metadata extensions.
Technical Parameters
| | |
| --- | --- |
| Requested resource capacity | 100GB - higher than 1TB |
| Max size dataset | lower than 40GB - higher than 80GB |
| Is a specific community domain required | yes - no |
| Is specific metadata required | yes - no |
For Communities And Organisations
The B2SHARE option for communities and organizations offers the option for dedicated and branded B2SHARE instances which can be customized to community and organizational needs. This support customization to the metadata schemas, community domains and access rights.
Technical Parameters
| | |
| --- | --- |
| Requested total storage capacity | 1TB - higher than 10TB |
| How long must the data be stored | 3 years - more than 10 years |
EUDAT is a network service providers across Europe specialist in large ICT infrastructure supporting research. To researchers and/or communities seeking need to publish and/or make large datasets accessible in a FAIR way EUDAT can offer access to data repositories supporting large datasets (>50TB). These repositories are made available through the EUDAT partners.
Technical Parameters
| | |
| --- | --- |
| Requested total storage capacity | 50TB - higher than 500TB |
| How long must the data be stored | 3 years - longer than 10 years |