Primary tabs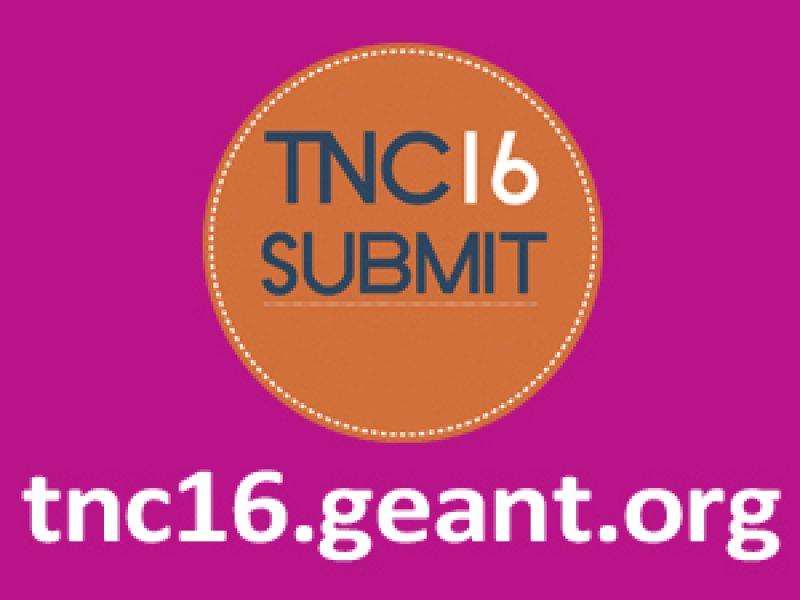 When:
Sunday, 12 June, 2016

to

Thursday, 16 June, 2016
'Building the Internet of People' is the theme of the next annual networking conference, TNC16. GÉANT invites you to contribute to the event by submitting proposals for a single presentation, a full session, a meeting or a demonstration. The first deadline, for submitting presentation abstracts and session proposals, is 30 November 2015. 
You are invited to submit your ideas via the TNC16 participation page. For more information downlaod the Call for proposals brochure. 
TNC is the leading networking conference for research and education. TNC16 will be held on 12-16 June 2016 in Prague, Czech Republic and hosted by the Czech national research and education networking organisation (CESNET). The event will focus not only on the latest (networking) technology, but will also highlight people from the worldwide research and education networking community who make innovation possible.
With the TNC16 Call proposers are invited to explore the challenges that the research and education networking community faces while continuing to build the internet of people. Submissions are sought for a single presentation or a full session that attempt to answer, but are not limited to answering questions such as:
What is needed to further satisfy the changing research and education (networking) user needs?
How can NRENs best cope with the changing landscape of funding and security requirements?
What roles in the area of cloud services are, and are not, suitable for an NREN?
How can developed and developing NRENs more closely collaborate with each other, on a regional, European and global scale?
Which advances in technology are hot, and relevant for the NRENs, in 2016 and beyond?
Other ways to participate
Meeting proposal - If you wish to organise a meeting or workshop immediately before, after or around TNC16, please contact tnc16@lists.geant.org before 15 January 2016.
Sponsorship - For information please contact Gyöngyi Horváth at gyongyi.horvath@geant.org, or call +31 (0)20 530 4488.
Demonstration - Companies or projects wishing to participate should contact tnc16@lists.geant.org.
Lightning talk - Present an idea, cautionary tale quick tip or collaboration invitation within a 5-minute slot. There are two deadlines for submitting proposals: midnight CET on 12 February 2016 and midnight CEST on 15 April 2016.
Poster - Present your work in the form of a poster that you can discuss during coffee breaks. The deadline for submitting abstracts is midnight CEST on 15 April 2016.