Primary tabs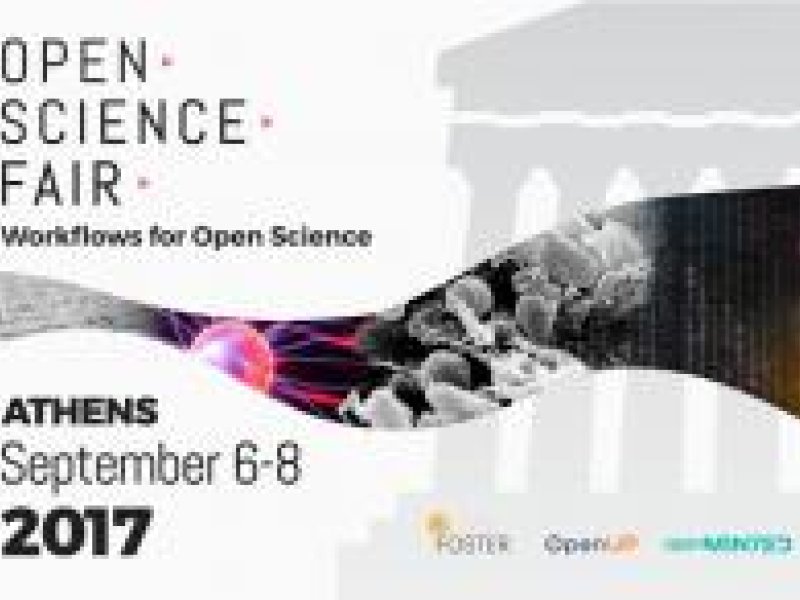 When:
Wednesday, 6 September, 2017

to

Friday, 8 September, 2017
What are the elements required in the transition to open access? How do we change the culture to publish research in a more open manner? What tools and services are needed to support research? These and other key topics were presented over the three day conference, facilitating a cutting edge and lively forum around the elements required for the transition to Open Science.
Experts from around the world came together to explore e-infrastructures and services, offering expertise about policies as guidance for good practices, identified research flows and ways of improvement. Projects, initiatives and researchers had the opportunity to showcase their work, through open calls for workshops, hands-on training and posters. The Fair brought experts together from around the world, offering unique insights on the changing culture towards a more open science.
EUDAT was among the organiser of the session:
ORGANISING HIGH QUALITY RESEARCH DATA MANAGEMENT SERVICES FOR OPEN SCIENCE
Libraries and librarians are playing a pivotal role in enabling services and nurturing practices in support of a more open and transparent approach to research. In this context, libraries and librarians are increasingly called up on to help managing the ever increasing quantities of data produced by research groups and communities. Libraries are excellently positioned to advise e.g. university based research groups and individual users, but currently some libraries still lack long time experience and an existing e-infrastructure to help doing this. At the same time we have the experiences of a number of initiatives and e-infrastructure projects that have a long time experience working on data management services for research. This is augmented by a number of 'accepted' best-practices development that are valid cross-domain such as the FAIR data principles. The Research Data Alliance (RDA) is currently the main platform for discussion and breeding ground for data management best-practice development. The EUDAT initiative is currently providing general data management services rooted in principles developed or recommended by the RDA.
This workshop wanted to discuss how RDA, EUDAT and LIBER are collaborating to provide high-quality data management services and practices to researchers.
 
 
 
Did you miss the workshop? Watch the video interview with Daan Broeder, EUDAT/CLARIN
 
Further information on the event website.