Primary tabs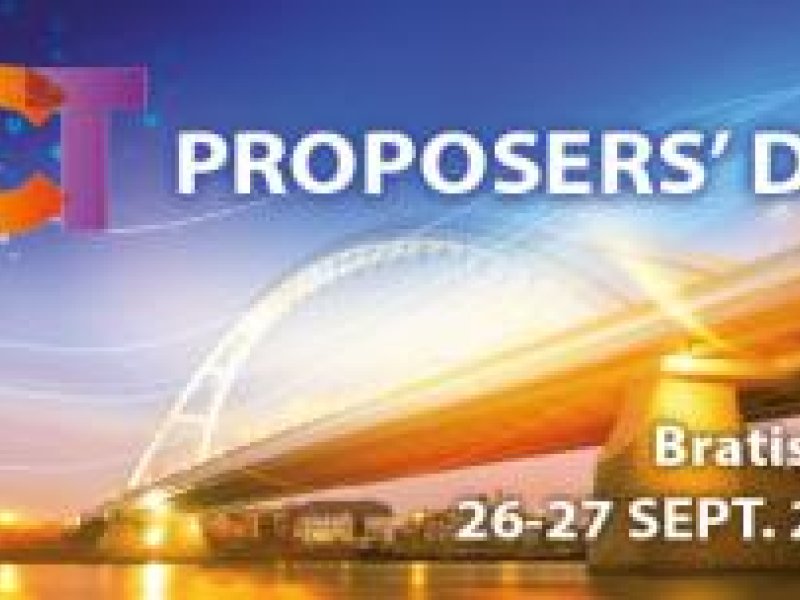 When:
Monday, 26 September, 2016

to

Tuesday, 27 September, 2016
The ICT Proposers' day 2016 took place in Bratislava, Slovakia, on 26 and 27 September, falling during the Digital Week and followed by the 
Digital Assembly on 28 and 29 September in Slovakia
.
The aim of the Bratislava ICT Proposers' day was to promote European ICT Research & Innovation and focus on the Horizon 2020 Work Programme for 2016 and 2017. Damien Lecarpentier (CSC & EUDAT Coordinator) participated to the event representing EUDAT. The event was a
unique opportunity to build quality partnerships with academics, researchers, industrial stakeholders, SMEs and government actors from all over Europe.
The event's programme included:
Networking sessions organised according to the Pillars and Topics of the Work Programme 2016-17, where potential proposers presented their project ideas;
Information sessions including how to prepare and submit a proposal in H2020;
Information stands covering general and horizontal topics of the Work Programme 2016-17;
Booths, organised by village, where European Commission officials provided information on the topics of the Work Programme 2016-17 and which served also as meeting points for proposers interested in the same research and innovation topics;
Ample space for informal networking and bilateral meetings between participants.
For further details on ICT Proposers' Day 2016 click here.