Primary tabs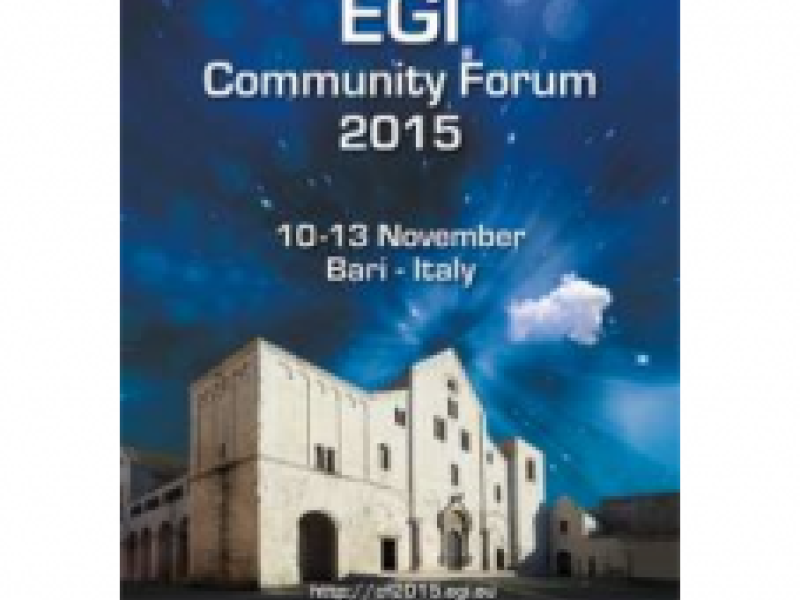 When:
Tuesday, 10 November, 2015

to

Friday, 13 November, 2015
EUDAT is a collaborative pan-European infrastructure providing research data services, training and consultancy for researchers, research communities and research infrastructures and data centers. EGI (European Grid Infrastructure) is a federation of shared computing, storage and data resources from national and intergovernmental resource providers that delivers sustainable, integrated and secure distributed computing services to European researchers and their international partners.
There is an ongoing work on harmonization, on different levels (technical, policy, operations), between the two e-infrastructures toward the definition of interoperable services.

In this session there will be a presentation of the first steps taken toward the technical interoperability and the participating EGI-EUDAT pilot communities (ICOS, BBMRI, ELIXIR, EISCAT-3D) will present their cross-infrastructure requirements. The aim is to show how to connect data stored in the EUDAT CDI to the high throughput and cloud computing resources provided by EGI and the other way around.
About the EGI Community Forum 2015
Nowadays, research practice is increasingly and in many cases exclusively data driven. Knowledge of how to use tools to manipulate research data, and the availability of e-infrastructures to support them, are foundational. Along with this, new types of communities are forming around interests in digital tools, computing facilities and data repositories.
By making infrastructure services, community engagement and training inseparable, existing communities can be empowered by new ways of doing research, and new communities can be created around tools and data. The EGI Community Forum aims at gathering tool developers, infrastructure providers, data providers and research communities to work together towards open science. The EGI Community Forum 2015 will take place in Bari, Italy from 10 until 13 November 2015.